LALco was co-founded by Dr Lynne Duncan (University of Dundee) and Dr Sarah McGeown (University of Edinburgh) in 2019, following funding from the Scottish Universities Insight Institute (2017-18) for a series of seminars to connect language and literacy research, policy and practice.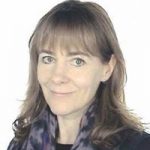 Dr Lynne Duncan is a Reader in Developmental Psychology at the University of Dundee. Her work examines the link between early language and reading development and has yielded insights into the effects of meta-cognition and instruction, the impact of social disadvantage and the acquisition of literacy in multilingual contexts. She is an Associate Editor of the Journal of Research in Reading. Partnership working is a key aspect of her research with the aim of creating opportunities for exchange between public, practice, academic and third-sector groups. You can read about her research on her website: www.languageandlearninglab.org  and details of a recent partnership project can be found here: www.eLIPS.org.uk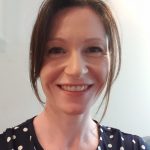 Dr Sarah McGeown is a Senior Lecturer in Developmental Psychology in Moray House School of Education and Sport.  She is interested in how children learn to read and how to encourage children and adolescents to become motivated and engaged readers.  She has published in books and journals on this topic and is currently Associate Editor of the Journal of Research in Reading.  Sarah is particularly interested in the educational implications of research and is passionate about connecting literacy research and practice.  You can learn more about her research here: www.readresearch.education.ed.ac.uk and here: www.growingupareader.education.ed.ac.uk
LaLco Advisory Board
Helen Fairlie, Senior Education Officer (Literacy), Education Scotland
Greg McCafferty, Principal Teacher, Fife Pedagogy Team
Rosemary Ward, Director of Programme, Scottish Book Trust
The original SUII team included Dr Lynne Duncan (University of Dundee), Dr Sarah McGeown (University of Edinburgh), Amina Shah (formerly Scottish Book Trust), Greg McCafferty (Fife Council), Dr Edward Sosu (University of Strathclyde) and Carrol Herbertson (National Parents Forum Scotland), with Catriona Mackenzie (Scottish Government) and Helen Fairlie (Education Scotland) forming part of the programme advisory group.  We are incredibly grateful for the experience and expertise that all members of this team brought to the project.